We're frequently asked about which books we would recommend to people who want to learn more about mindfulness meditation, so we thought that we would compile a helpful list of our favourite mindful reads.
Whether you're interested in the neuroscience, compassion-based practices or wanting to learn more about the MBSR course, there's something for everyone. Let us know how you get on!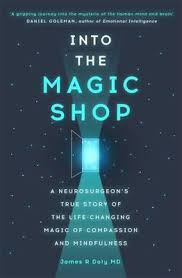 This book, written by Dr James R. Dotty, is the perfect starting place for anyone beginning to learn about meditation and the possibilities of the mind. As director of the Center for Compassion and Altruism Research and Education (CCARE) at Stanford University, alongside the Dalai Lama, Dotty skillfully weaves hard science and masterful storytelling to evoke the heart and essence of mindfulness practice. As you follow the incredible trajectory of Dotty's own life, you are sure to be inspired to discover these practices for yourself and to see what they can do for you.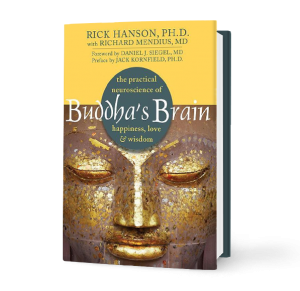 If you're looking for hard, modern neuroscience combined with the ancient philosophies behind mindfulness meditation, then this is your book. Dr Rick Hanson, a psychologist at UC Berkley, uncovers the wondrous workings of the mind and looks at how we can harness our mental powers to live happy, fulfilled and healthy lives. He bravely delves into the sometimes foggy crossroads of science, psychology and spirituality, explaining them clearly and giving simple and sustainable ways to apply this information in our own lives.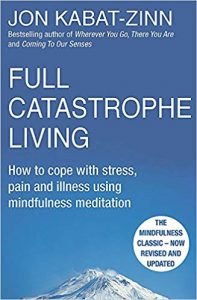 Jon Kabat-Zinn penned this as an accompaniment to his internationally acclaimed Mindfulness-Based Stress Reduction (MBSR) course. It's on every mindfulness course reading list and with good reason; it is the comprehensive manual for understanding mindfulness and implementing it in your life. First published in 1990, every new edition grows in size, bulging with the latest research and neuroscience findings, resulting in the sizeable tome of the latest publication. Don't be intimidated by its bulk though, you can dive in and out of it at will, choosing the chapters that most interest you. Make sure it's on your mindful bookshelf!
Comedian Ruby Wax may make for a surprising addition to the mindfulness authors hall of fame, but she has very much made her mark as a vocal advocate for meditation practices after using them to support her own mental health challenges. She clearly sets out the benefits of day-to-day mindfulness practice and adds plenty of humour and touching anecdotes along the way. This is for anyone looking for a light and practical introduction to the world of mindfulness.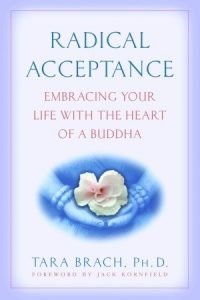 Tara Brach is one of the world's foremost meditation teachers and with good reason. Her compassionate and innately humane approach has touched the hearts of soul searchers and peace seekers all over the globe. In this highly prized book, she presents an innately Buddhist approach to our most intimate and fundamental internal suffering. If you're looking for softness, self-acceptance and inner peace then make sure that this is on your reading list.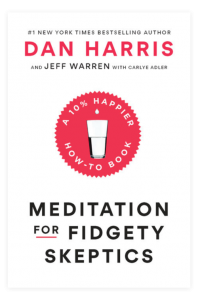 Sceptic? Overachiever? Self-help loather? Dan Harris is your man! This book is written for – and by – anyone that baulks at the mention of spirituality, rolls their eyes at the sound of "Om" and doesn't want to jeopardise their competitive "edge." A very unexpected and extremely public panic attack (live on ABC news) led the Type-A prototype Harris to investigate health's newest (and oldest) trend; meditation. Speaking to marines, neuroscientists, monks and everyone in between, Dan Harris presents his own hilarious journey along with a practical guide on how to get started with your own meditation practice.