In recent years, consumers have become increasingly mindful about how we impact the world around us and it is changing how we do business. Traditionally, businesses prioritised shareholder profit above all other considerations. Profit margins trumped environmental, social and human impact for centuries. In recent years, a shift has been occurring. Now more than ever people are exploring, and succeeding, in using business and enterprise as a force for social and environmental good in the world. Our hyper-connected society has led us all to become more aware of the injustices around the globe and, instead of waiting for governments to step up and provide support, citizens are increasingly taking matters into their own hands. We often hear the criticism of modern society being individualistic and selfish but the evidence suggests otherwise. If anything, the world is becoming increasingly mindful in its business practices.
Social Enterprise
Since its inception, LUME has been a social enterprise as we believe that doing business mindfully is a revolutionary practice in and of itself. Social action is at the very core of our being and we aren't alone in placing positive impact at the forefront of our strategy. There has been a recent explosion in the number of social enterprises doing business and they are generating billions in revenue. In fact, 100,000 social enterprises contribute £60bn to the UK economy every year and employ an estimated 5% of the working population. Social Enterprise UK states that the startup rate for social enterprises is three times higher than that of traditional SMEs.
 
B Corps
This also coincides with the rise of the B Corps; businesses that hold themselves accountable to their social and environmental performance, public transparency and legal accountability to balance profit and purpose. On the B Corps website it is explained that they are using business to work, "toward reduced inequality, lower levels of poverty, a healthier environment, stronger communities, and the creation of more high quality jobs with dignity and purpose… use profits and growth as a means to a greater end: positive impact for their employees, communities, and the environment." Among the best known B Corps doing business mindfully, you will find Patagonia Clothing, Ben & Jerry's, Ecover, Method and Danone.
Both social enterprises and B Corps are a new breed of organisation that are a symptom of a global desire to use business to create a more inclusive and sustainable economy.
Customer Demands
Consumer pressure for companies to adopt more sustainable practices has created change on a vastly macro scale. Often dubbed as the "Blue Planet Effect" after the David Attenborough programme of the same name which sparked awareness and action around environmental issues, shoppers are demanding that their suppliers do better. Waitrose has seen an 800% increase in customers questioning their use of plastic. Natalie Mitchell, head of brand development and product innovation said, "We've seen a big shift in consumer behaviour. Previously, customers wanted to know that we were taking care of things, but now they get actively involved."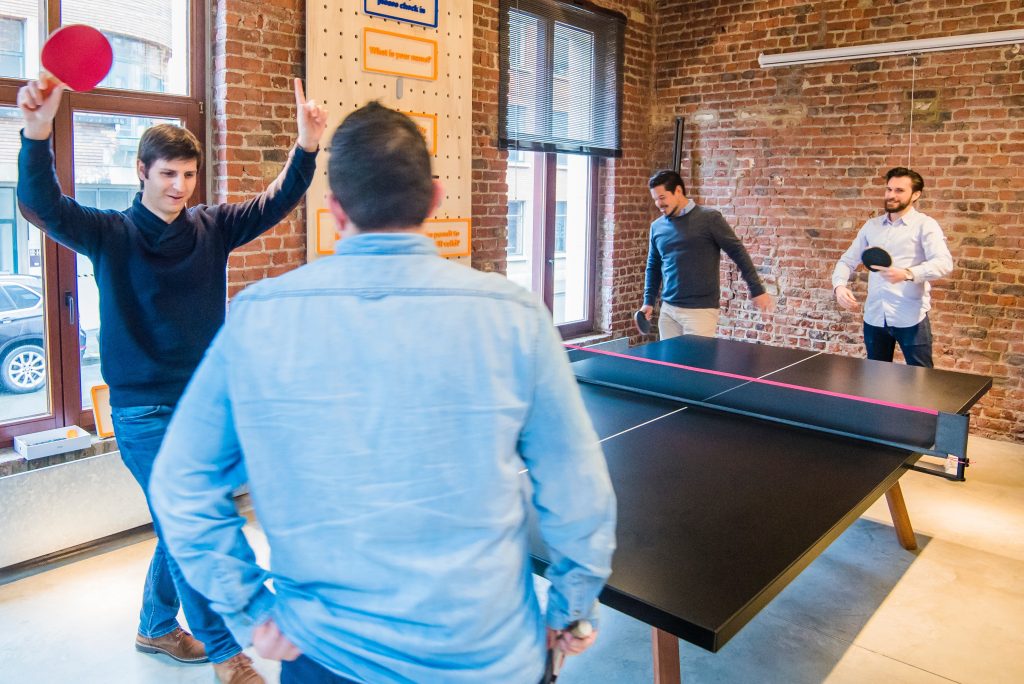 Demand for more mindful business initiatives is coming from within businesses too. Millenials and Gen Z place flexible working and a "positive social working atmosphere" amongst their top priorities when starting a job. Increasingly, companies are setting aside chunks of their budget to invest in wellness programmes and are even appointing specialised Wellness officers who spearhead their wellbeing initiatives, in order to meet the demands of their employees. And it is paying off, companies who invest the most in their employees' wellbeing report increased retention rates and higher productivity.
For many years "business" had become synonymous with greed, manipulation and destruction, but now a new generation of entrepreneurs are seeing how enterprise can be used as a vehicle for positive change. With demand for innovation coming from consumers and employees alike, existing companies are also waking up to the call to become more sustainable in all of their practices. And this is only the tip of the iceberg, in the coming years we only expect consumer trends and corporate wellness trends to continue in the same direction of doing business mindfully, with companies taking full responsibility for their impact on the world around them. Rather than just being a fad, mindful business practices are here to stay and we're just getting started!